Start by contacting the Sources of Strength team so we can help you plan for your specific implementation and schedule dates. Before your first call, please watch the Secondary Implementation Overview video. After connecting with our team, the resources below will help you prepare and plan for your Sources of Strength secondary training.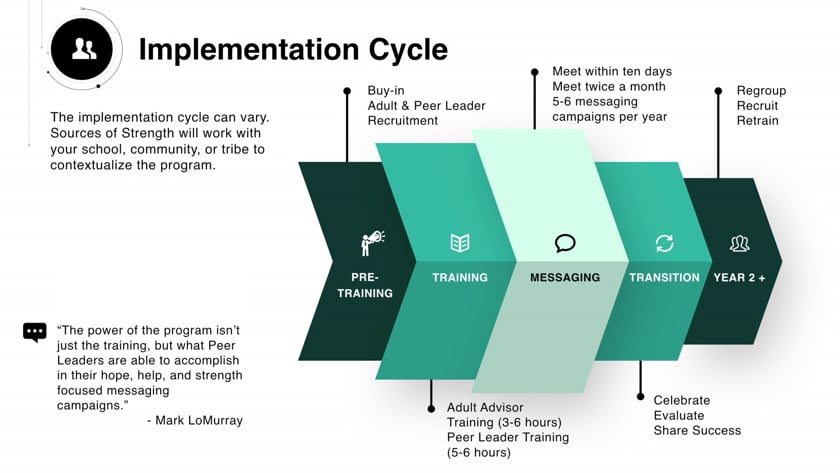 Watch this video to prepare for your Training
The First Things First page will walk you through identifying a coordinator, gaining administrative buy-in, assembling your Adult Advisor team, and reviewing your referral protocol.
The Assembling Your Team page will assist you in identifying, nominating, and inviting the Peer Leader Team. This includes templated letters for Peer Leader nomination and invitation and household permission forms.
The Training Prep page will help you plan the logistics and details for your training, including tips for room setup, food, materials, and ongoing communication and meetings.